In Aranda Software we have identified that the knowledge of technological tools must have an additional component to the functional and process approach that the consultant proposes.
For this reason we have developed different training programs where you will be able to complement your technical and operational skills with the consultative approach your clients need.
INTERNATIONAL CONSULTANTS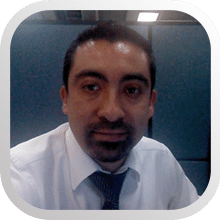 José Luis Figueroa - Aranda Software Solutions Consultant
"This project will be a space for technical growth for consultants who want to reach the quality standards of the different tools. Join me in this new challenge where we will apply practical cases to fully satisfy all end customers." solution time, among others, had to be done manually.
He has 16 years of experience in IT supporting organizations in Digital Transformation issues with a focus on the adoption and adaptation of different IT Service Management Frameworks, IT Corporate Governance and Project Management.
Accredited instructor of best practices, international standards and ITSM solutions. He has participated in projects for the implementation of IT Service Management solutions (Service Desk, CMDB, Knowledge Base) and in consultancies for the definition of Governance Models and IT Strategic Plans.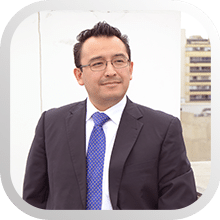 BEST PRACTICES EXPERT ADVISOR
JuanMa Espinoza - Strategy Director PMC
"I am joining a huge regional project, with the responsibility of sharing my business vision and consultative approach with all professionals who seek to go beyond technical knowledge, and strengthen their position as true solution providers for the industry and its processes."
He has more than 18 years of professional experience, the last 15 of which have been dedicated exclusively to IT Governance, Service Management, Business Process Management, Project and Program Management, and Organizational Continuous Improvement; most of them in Spain. For all these reasons, over the years he has become one of the most widely recognized ITSM professionals in different Spanish-speaking countries, participating as a speaker in knowledge transfer and dissemination events on a regular basis.
He currently collaborates as principal architect at PMC, the first and only consulting firm in Latin America certified with ISO20000, ISO27001, ISO22301 and ISO9001 within an integrated model, and is responsible for the design and implementation of the different strategies, services and projects of the organization. At the same time, he collaborates with the English AXELOS as Subject Matter Expert and with the Dutch Quint Wellington Redwood as Senior Associate Consultant. He also participates as a senior advisor and investor in various business initiatives.
Integrate skills to your consulting profile and enhance your technical and operational capabilities