Learn what ITIL®4 practices can do for your company
As part of the changes from the 2011 edition to edition 4 of the world's most widely accepted service management framework ITIL®, the "Service Lifecycle" evolves and gives way to an operational model called the "Service Value Chain". Part of the value focus recommended by ITIL® 4 is on customer experience (CX), to meet customer expectations for organisational transformation.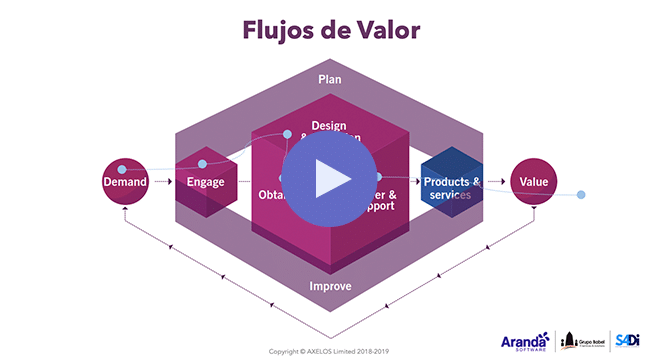 Enter your details and enjoy the recording of this live broadcast in which our experts explain from their perspective and extensive experience, the link between ITIL® 4 and the organisation's strategy to achieve true corporate transformation.
*Our Service Desk has 13 ITIL® processes certified by PinkVerify and GOLD LEVEL certification by Axelos Limited®.
We drive the digital transformation of our clients across all industries: