Efficiently and safely manage the return of your employees to the workspace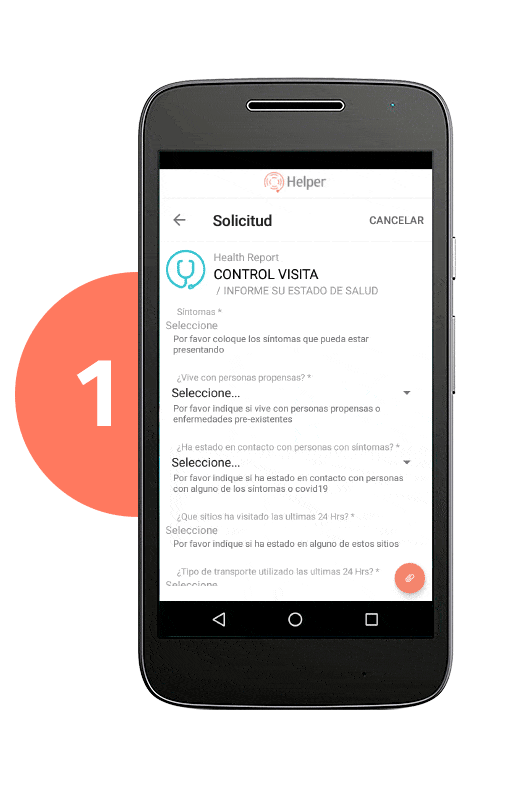 1. Recording the health status and vulnerabilities of your employees.
Know the health status of your employees before and during their return to the workplace, through an exclusive channel to record and monitor their symptoms, vulnerabilities and events associated with their health status.

3. Management of biosafety implements
Manage the request and distribution of the biosafety equipment that your employees need in the workspace, with a platform that allows you to monitor the inventory of these resources in real time.

2. Evaluation of general conditions for return
Assess how prepared your employees are to return to the workspace through a survey that identifies their readiness, home care history, general concerns, and current prevention conditions.

4. Management of working hours and safe arrangement of space
Plan and agree with your employees their work schedules and shifts, ensuring a safe space layout and facilitating social distancing protocols.
Get a global overview of the return process from a unified dashboard
Access a consolidated report with metrics and statistics of the whole process: status of your workforce, real capacity of your company to adapt the workspace, resources and measures to comply with the required protocols, work schedules and status of your collaborators.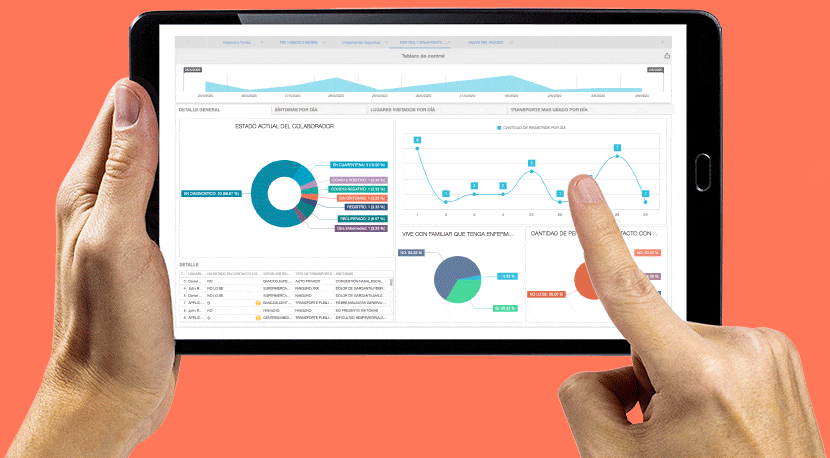 We provide advice to improve your services with our solutions.