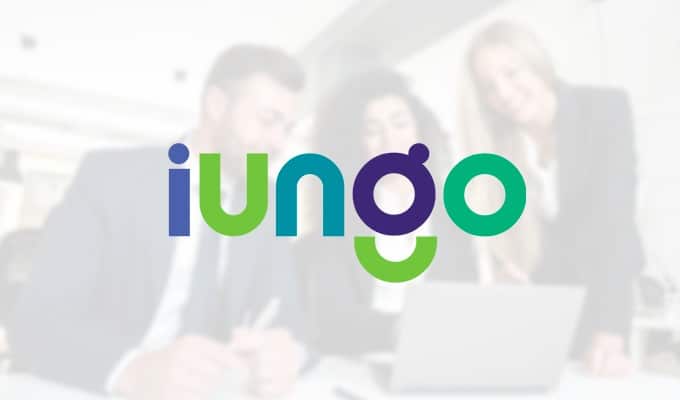 Multi-channel and automated service management
Specialists using the solution
Users served in different areas
services designed into the solution
Cases automated since their registration in the tool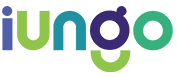 Business Process Outsourcing
iUNGO is a Guatemalan company, with operations throughout the region, dedicated to providing third party solutions (BPO) for business management in different sectors, with a portfolio that includes technology solutions, software for restaurants, accounting and tax management, contact centres, and RPA solutions.
They have more than 35 years of experience meeting the requirements of companies in the region in various verticals, which has allowed them to understand the specific needs of each business. Their clients include brands such as McDonald's Mesoamerica, Panda Express, Applebees, COVA, CIBUS, Suministros y Alimentos and the Ronald McDonald Children's Foundation.
Currently, iUNGO has a total of 384 specialists serving almost 1500 users in different areas. Therefore, in order to improve the experience of their growing list of clients, they decided to rely on a technological solution that would allow them to manage their processes on a larger scale, with greater precision and efficiency.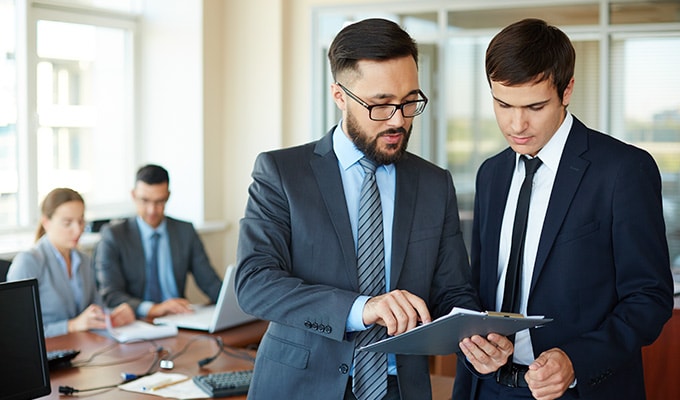 After a review, iUNGO found a number of important challenges for its request and support management strategy: creating a single point of contact, optimising the flow of customer service to increase customer satisfaction, monitoring the quality of its service units and minimising the workload of its agents through a queuing system.
As such, their main need was to implement a Shared Service Centre, a model that would centralise business activities and IT infrastructure in order to improve customer service, ease the operational burden and thus optimise human resources, reduce costs and be more efficient overall.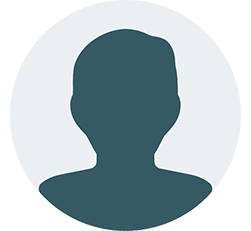 "If we talk about satisfaction and success, Aranda Software's Service Desk allows us to understand specific aspects of the customer's needs and feelings, so we can take the necessary action plans".
Gerardo Chacón Diaz Duran
Executive Managing Director of iUNGO
Against this backdrop, the company decided to implement the Aranda Service Desk (ASDK) solution, as they previously had a free tool with limited functionality that was not sufficient to meet the new requirements. In this way, ASDK was perfectly adjusted to the cross-cutting needs related to service in different areas, such as real estate, construction, telecommunications, advertising, finance, among others.
Another differentiating factor, compared to other options in the market, why iUNGO chose ASDK, is that Aranda Software solutions are aligned to ITIL practices, a reference framework that guided the strategy to improve its internal processes. This made it possible to strengthen the design of more than 1200 services, making them easier and more intuitive for the client.
On the other hand, ASDK was ideal for the robust service model the company was looking for. The option to generate dashboards and control panels to visualise the most relevant data on the status of the cases, such as response times and the performance of the specialists, together with the option to analyse them using the Aranda Query Manager (AQM) reporting tool, represented a great opportunity to favour sound decision making within iUNGO.
% customer satisfaction according to surveys
By 2021, the solution has achieved 96% penetration, automating more than 210,000 cases that have been registered by clients in countries such as Guatemala, El Salvador, Honduras, Dominican Republic, Paraguay, Saint Martin, Bahamas and Suriname.
The dashboard and online reporting functionality from AQM is very valuable to the managers, who say it allows them to make more timely decisions. "Thanks to the solution it is possible to have the traceability of transactions that we were looking for, which has significantly impacted the cycle and management of requirements and, without a doubt, provides us with the necessary information to be able to have an efficient expense management", said Gerardo Chacón Diaz-Duran, Executive Managing Director of iUNGO.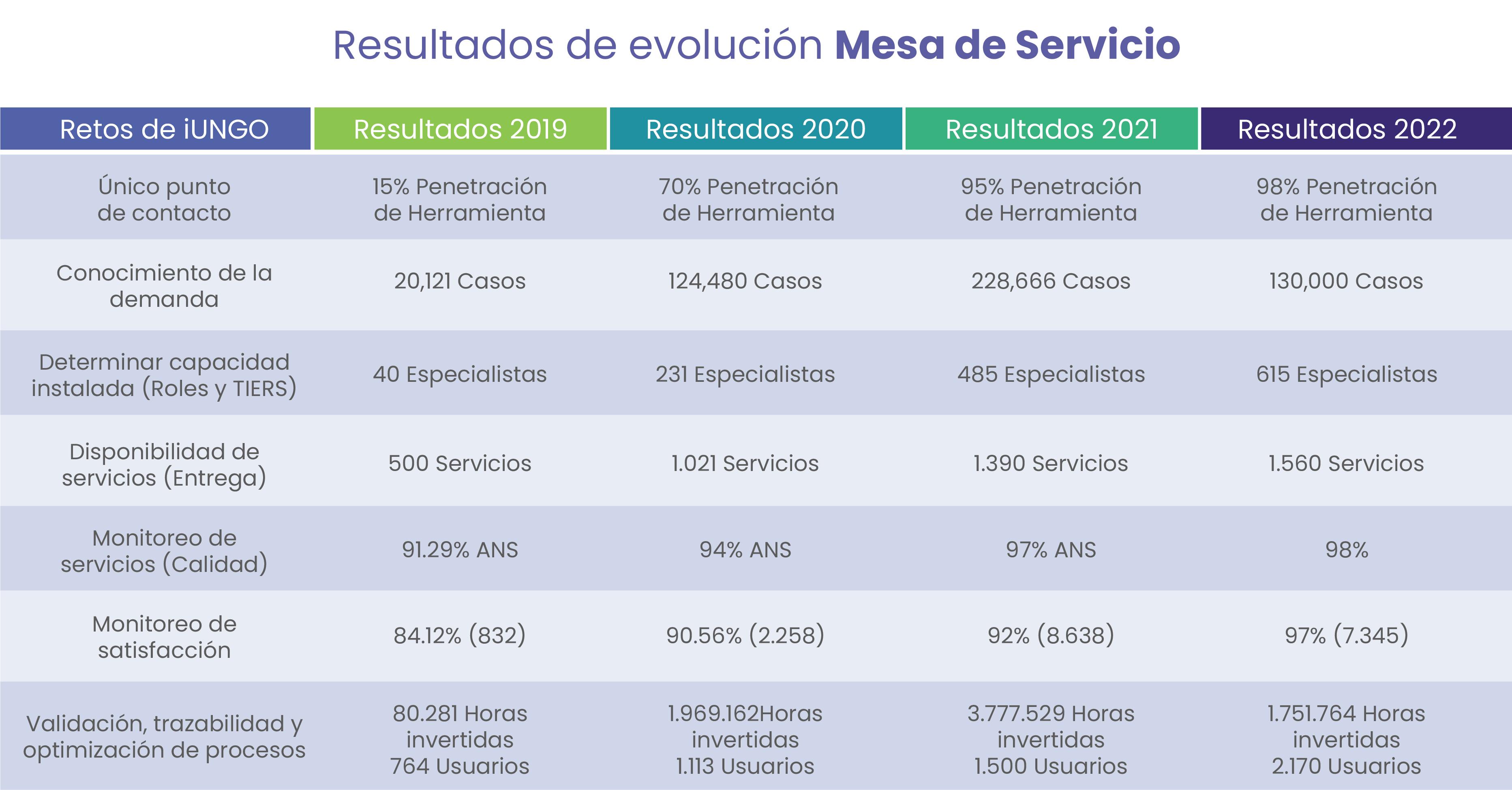 With their own monitoring centre and areas operating the tool continuously, the company's internal measurements have shown that the operation achieves 99% stability. In addition, the 96% compliance with the Service Level Agreement (SLA) shows that the implementation of Aranda Service Desk contributed considerably to the quality and experience of the processes for end users. In this regard, surveys have also shown that customer satisfaction has reached 95%, compared to a rating of below 85% prior to the use of the solution.
The latter is a reflection of the automation, speed and integration of the solution that are designed for the benefit of end users. As Gerardo Chacón states, "if we talk about satisfaction and success, Aranda Software's Service Desk allows us to understand specific aspects of the customer's needs and feelings, so we can take the necessary action plans".