Dashboards and Reports reports
Make business decisions with information obtained in real time on the management of the different processes of your company, through the indicators and statistics from Aranda Software products.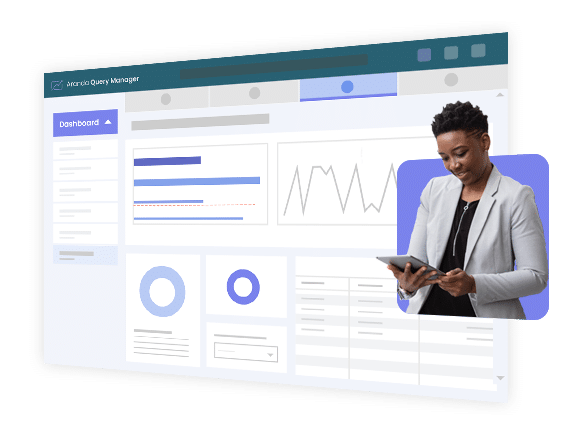 Maximise the value of data and improve the analysis of information focused on your needs.
Timely and well-informed decisions on IT management and other business processes are possible thanks to the ease of consultation and understanding of the graphs and reports that Aranda Query Manager offers.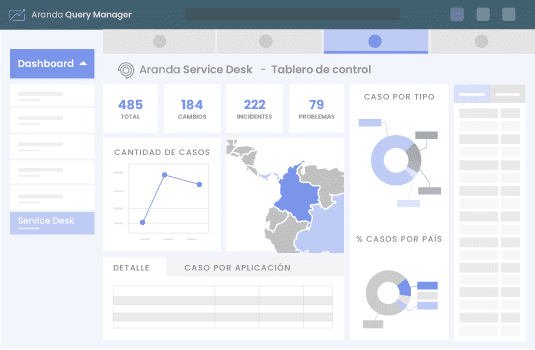 From a single dashboard, get real-time metrics or KPIs required by the organisation, while facilitating the selection of relevant data and indicators for analysis and intelligent business decision making. Thanks to the built-in Drill Down function, visualise data at a greater level of detail, without the need to navigate or exit a report or visualisation.
Generate and manage consolidated reports with information highlighting your business processes in Aranda Software tools, and schedule automated sending of these reports, via email, to users without access to the platform.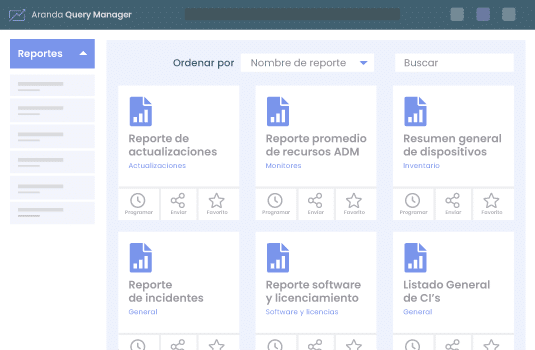 Get more out of the functionalities of Aranda CMDB, acquiring different Aranda Software solutions that facilitate the management of your resources.
Real-time monitoring of your processes
Customise your dashboards to visualise case behaviour online on a day-to-day basis, identifying peaks and segmenting by date.
Access reports that allow you to identify first-hand the percentage of compliance for both response and resolution times.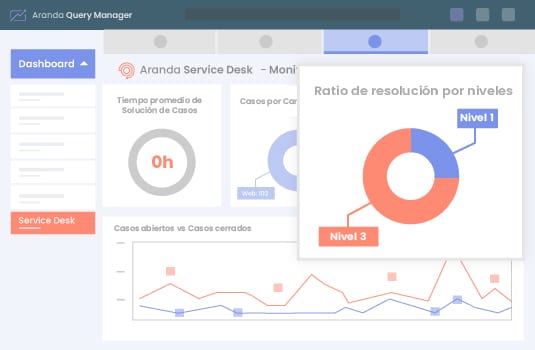 Why Aranda Query Manager?
Manage information from all your Aranda solutions from a centralised console.

Integrated and centralised suite on a 100% web-based platform, with no need to install a console on the computer.

Installation according to the infrastructure needs and advantages of each modality for the organisation.

100% intuitive interface, easy configuration, fast loading and user-friendly design for any type of user.

Specialised and certified support team certified in the tool with presence in Latin Latin America.
Ongoing training with experts to get the most out of the tool.
Large companies in Latin America trust in our product:
Would you like more information?
Get to know all the technical and functional specifications of the product.
See step-by-step instructions for installation, configuration and use of the product.
View chats with additional information and exploration of the product interface.
Learn how to optimise your company's operations with the help of our solutions.