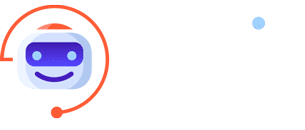 Creating and querying cases without leaving Microsoft Teams
Reduce the number of clicks to create or consult a case in the Service Desk, thanks to the integration that allows Microsoft Teams to be an effective channel to request services, making life easier for your users and reducing response times.
Because it centralizes the digital workspace, integrating the daily collaboration platform with the Service Desk.
Because it streamlines the process for the creation and consultation of cases through our chatbot in Microsoft Teams.
Because it reduces costs and time for your users by avoiding having to move between platforms.
What benefits do you get?
Integration with the most widely used collaboration platform in the world. 
Agility to register requests at the Service Desk from any location.
Automation to consult your cases in less than two steps.
Effective self-management to consult articles in the knowledge base.
Ease of administration and configuration.
Technical requirements for installation:
Active licenses of Microsoft Office and Microsoft Teams.
Aranda Service Desk updated to the latest version or minimum version 8.24.3, with database 8.0.110, as a service in the Aranda cloud or on-premise installation.
A named user at Aranda Service Desk for connection to Teams (Named Specialist License).
The ASDK web application must be public on the Internet with a domain name validated by a security certificate (HTTPS).
Maintenance and support contract up to date.
AVAILABLE FOR DOWNLOAD FROM THE MICROSOFT TEAMS APP STORE
Do you need advice? Contact us and access the new functionality that will streamline your Service Desk.